Here's a list we've curated of images we think are related to mental health. All are free to use and can be used commercially.
They could be used in blog posts and articles talking about mental health or for creating thumbnails.
We have scoured the web to find these photos but we didn't create them so we don't own the copyright, click on the 'source' button below each file to go to the original and find full download options.
Man experiencing distress
Photo description: A man looks stressed out, he has scruffy hair and is holding his hands in his head. His body language suggests he's struggling with some issues.
Man looks grumpy on his work PC
Photo description: A fed up guy with crossed arms working at his messy and crowded desk screens. He's having a tough day at work! Work can be a source of stress for many people.
A woman closes her eyes and blocks her ears from hearing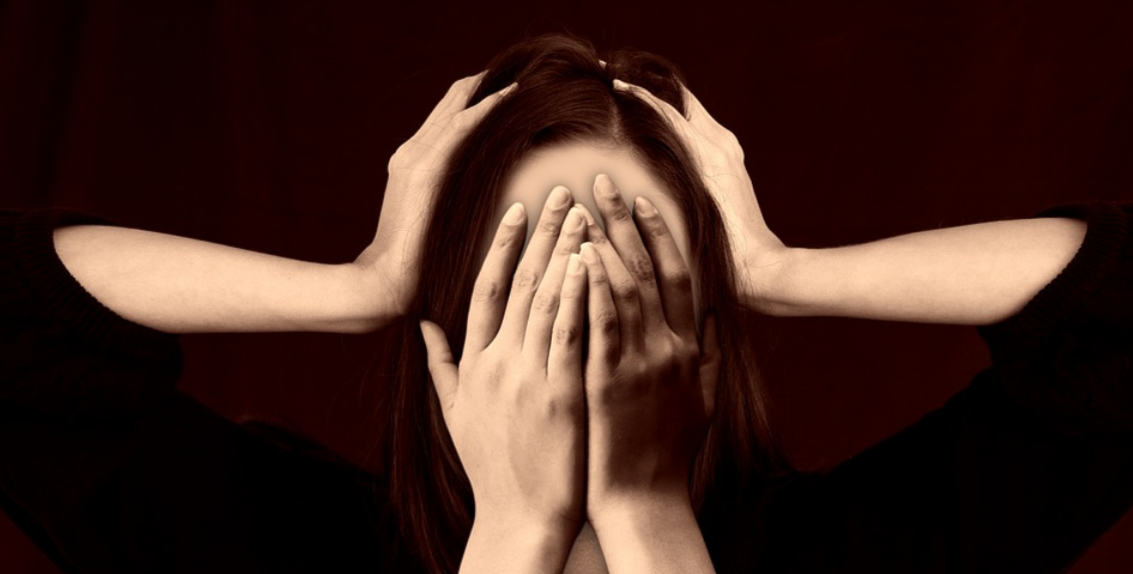 Photo description: A young lady is trying to block the world out by blocking her ears from hearing and eyes from seeing. The dark background adds to the low mood feelings.
Man struggles with despair or a headache
Photo description: A man holds his hand on his forehead as he struggles with despair. Perhaps he has an addiction, maybe money issues, perhaps he has a migraine headache.
Young person with a busy mind
Photo description: A small selection of some of the thoughts going through this young persons mind.
Improving mental health by doing exercise in the fresh air
Photo description: This woman is very flexible! Probably not the best photo doing it in front of your washing line, but this is the world of free stock images everybody!
Mirrored man with painful expression
Photo description: This photo has been mirrored to show a mans inner struggles. Perhaps it's designed to represent bipolar disorder or another mental health disorder.
Young man walks alone in an empty city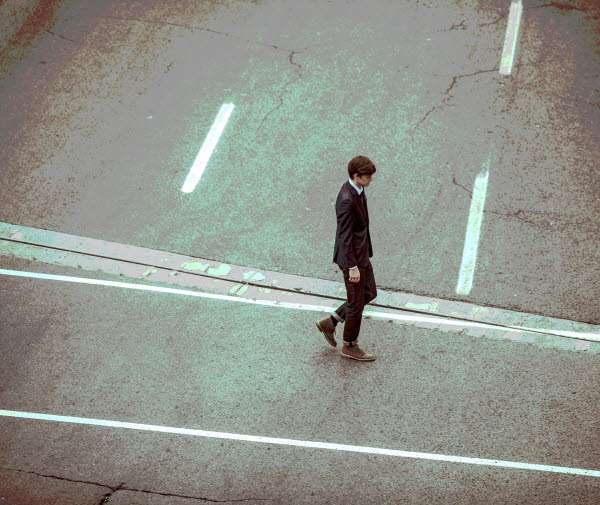 Photo description: A guy in his twenties walks along a quiet city street crossing. Perhaps he is a young entrepreneur looking for inspiration, on the lonely path to the top in pursuit of success all by himself without the help of others. Maybe he's in the early stages of an artistic career and is pondering his next project to display to the world. Perhaps he's just wondering what's for dinner. Or maybe he's feeling lonely. Who knows what he's thinking, his thoughts are his own and nobody else's.
No model releases are known for any of these photographs.