Graphics are one of the aspects you really want to get right on your website.
Bad quality ones will make it look cheap and not give users confidence. Quality may be a priority but that doesn't mean you have to pay any money for them. Lots of websites will provide you with royalty-free graphics that you can download right now.
Graphics you find can not only be used in blog posts and web design, but also on leaflets, in presentations and even for video effects. Always be sure to check lots of resources to find the best files for your needs. Sitting back and being pleased with what you've created makes the effort worthwhile.
Although I would love this FreeStockImages.net website to fulfill all your needs I know that's not possible. Here are other places online. There are some really fantastic creators out there who we should be very grateful too. Licenses must be respected. If you're going to be a regular user please bookmark this guide to return in the future.
Best Websites to Find Graphics and Clipart for Free!
OpenClipart

The name kind of says it all really! User submissions mean a constant stream of fresh uploads to take a look at. Due to the high volume of uploaders you get a nice mix of styles. Probably the most updated resource here. I like to upload my own creations to OpenClipart for a bit of fun so keep an eye out for our work there too! Also has a button to edit images using the FlamingText website which is pretty cool.
Classroom


Despite its name this resource is not only for teachers and students but actually for everyone. It has huge depth, at the time I'm writing this it contains over 100,000 files! If you can't find what you need here then I'm really not sure what to recommend to you. Each file has download instructions and options
Cartoon Clipart


Very much an old skool style of website with minimal design. A large database to choose from. The colors of designs particularly stand out thanks to their vibrancy. One downside is that each image is on its own page which is annoying because it means it takes a while to go thru them all. No preview images make this even more difficult. Keyword rich titles do make it somewhat easier than you'd expect. Be sure to credit ' Jeff Bucchino, "The Wizard of Draws" ' for anything you use.
Hassle Free Clipart


A nicely designed site that's never really changed over the years. Easy to use sidebar categorization system. All pages seem to load fast as well which is a big bonus as you can surf the site in quick time. Terms are listed at the bottom of pages, they say you are welcome to use anything for things like blogs, homepages, Faceboook, avatars on forums, newsletters, brochures, and even personal projects such as tee shirts and mugs.
Websites like Pixabay.com also have a selection of Clipart amongst their photographs.
There's a good selection at PublicDomainVectors too.
Premium services for those with small budgets
If you do want to invest a few pennies in what you need then there are also premium services available like VectorStock. There are some very good benefits. One of the most notable is rareness. Other files may get downloaded hundreds of times by other people, but when you are paying the chances are you will have files which have only been downloaded a handful of times.
It is worth considering, but only if you have a few dollars to spend. If you have literally no cash whatsoever then stick with the places I have run thru with you today.
Questions and answers
For new designers and companies seeking to add a bit of visual flair to their presentations, sign-age or documents, clipart and stock graphics can be confusing. Here are some of the top FAQ's on the appropriate use of clipart graphics. If they don't answer your question you are welcome to send in an email for further help.
Where does the art come from?
Clipart includes premade images used to illustrate different themes and concepts. It is usually created by artists who work for major publishing houses that anticipate widespread consumer need for illustration.
Do I need to credit owners?
Because creators typically choose their own licensing, some may be used without giving credit. Other images are specifically intended for use only with the permission of the original author. It's best to check each circumstance individually to avoid potential legal issues.
Can I use them multiple times?
Repeat usage is fine, as long as you adhere to the artist's original guidelines. This usually means that you must credit them, if required, each time you use the art.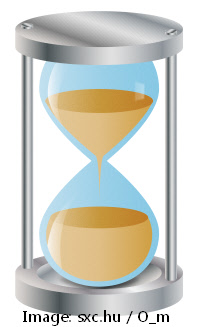 Is there a time limit on how long I can use them?
As clipart is usually sold with an indefinite license, it can be used as much as necessary. When you buy it, you will be purchasing rights to permanently use them.
Can I use vector graphics/clipart for commercial use?
Licensing stipulations vary. Some licenses are, "Free for personal use only." With these, any for-profit use can only be undertaken following a consultation with the creator. While you may have to pay for these uses, some will not require payment, only requesting that you obtain permission. Commercial uses do not typically include internal use within an organization, applying only to those implementations that will be used to represent a company, product or service to a consumer.
How do I contact creators?
Getting in touch is usually simple. In most instances, you can find contact information at the same locations where you found the art. If this is not feasible, you may have to look them up using a popular search engine like Google or Bing.
If you are still stuck and have any more issues send them to us and we will try to help out as best possible.