When creating a new web design the icons used can be very important to the overall look. And although we only use our eyes when surfing the web, somehow websites also have a "feel" to them and that is affected by the colours and part of that is the icons.
Fortunately there are some places that create beautiful looking sets, and don't ask for any money for them. Or if they do for a specific license it is only low-cost. The skill that goes into some of these creations is fantastic, so we should be very grateful that they are prepared to give them away. Remember to always says thanks if you can by crediting them.
What are the best places to find quality icon sets?
Below you will see some of the best places, where you will find some stunning creations. In all different styles to suit whatever your projects needs are.
ProIcons


Lots of really fantastic sets available, very easy to use and beautifully designed website. Definitely recommended. No account necessary neither which keeps it simple. Regular new uploads mean it is worth saving if you are a consistent user.
Free Icons Download

A good library to choose from, please make sure you read licenses before using any though. Available in a variety of different formats including Ico, Gif, Bmp and Png. They also accept submissions from anyone meaning a good variety thanks to lots of different creators.
Cool Archive

A lot of old style ones on here as the name suggests. Nice and easy to use and reasonable choice to pick from. A lot of adverts in their web design which is a bit annoying, would be nice if they monetised in other ways as well. But nonetheless everything is a giveaway so it keeps things free.
DryIcons

Highly professional sets. Very popular ones are downloaded by high amounts of people. Regularly upload news ones as well. Must put a link back to them if you aren't prepared to pay money for a license. But there are also commercial and extended licenses available.
IconArchive


Great selection with nearly 2000 sets at the time of writing, which together total tens of thousands of individual icons. Site also includes a good availability based around the latest web 2.0 properties ideal for use in sidebar web design.
If you need social media icons take a look at ours which look good and encourage visitors to visit your accounts and engage with your social profiles.
Questions and Answers
Here is a collection of user questions and expert answers to help you should you be confused about anything.
Do I need to credit each of the owners?
Various developers have different licenses under which to distribute their work. These licenses will sometimes require crediting the original owner. Other times, however, the items are by and large free. Whether or not you need to credit them depends on individual circumstances. You should be sure to read the individual documentation that is associated with the particular icons in question.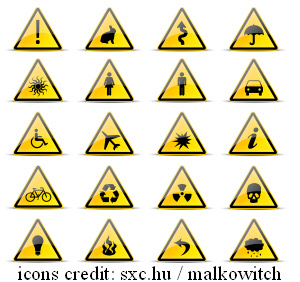 Can I use what I find over and over again?
Yes, you can, as long as the license requirements are fulfilled each time that they are used. When accreditation is required then it must be done every time.
Can I alter what I download?
Once again, this depends on how the particular license is written. There is a possibility that you can alter the icons if you have the correct software to do. Different photographers have different opinions on what should happen if someone alters a piece of work. You might be required to give credit to the original creator. Naturally, there are other creators who do not permit any alterations to their work at all.
Can I distribute other people's work myself?
Under most circumstances, you are not allowed to distribute other people's work on your own. However, sometimes this is allowed. Check the individual library details for permission before doing anything like distribution.