Inside the Camp Nou soccer stadium, home of FC Barcelona. This is the stand behind the goal with the large Qatar Airways sponsorship.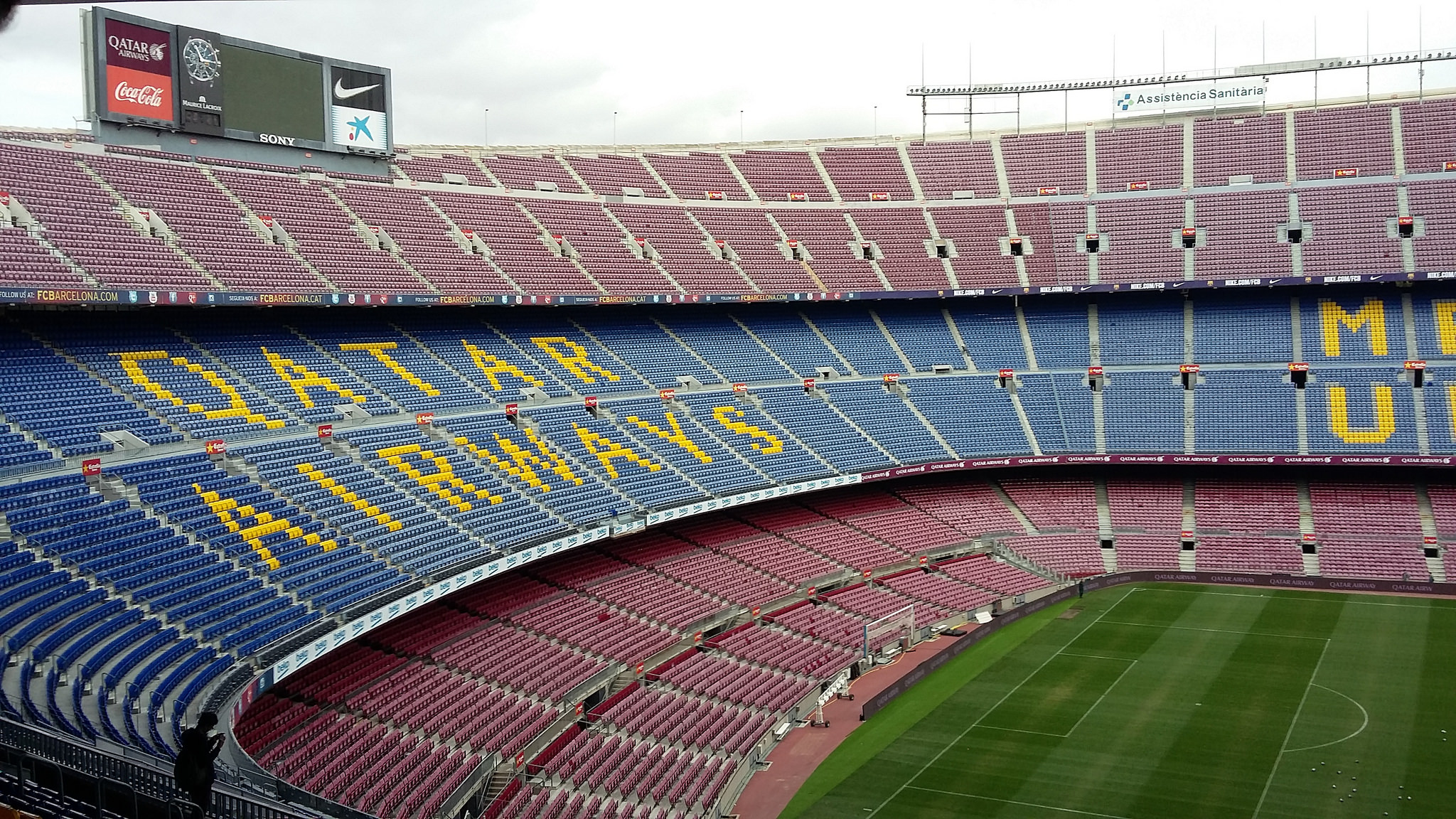 License
Free to use and can be modified.
Download
Enter EITHER width or height:
If the image file is too large you can also try using the compress tool.