Using photos in your blog post writing improves the look of your posts and can increase the number of readers you get. If you have lots of RSS subscribers images can draw eyeballs in from the feed. Visitors to your main website will see the picture at the top of a post, and a photo says a thousand words so they will be more inclined to read the post.
Nowadays with services like Pinterest, Twitter and Facebook people share the actual photos you publish. Social sharing gives you a link back to help SEO efforts and sends direct visitors.
Now we've opened with a quick mention of the benefits of having quality photographs in your blog posts let's take a look at where to find them.
Where To Get Find Pictures to Use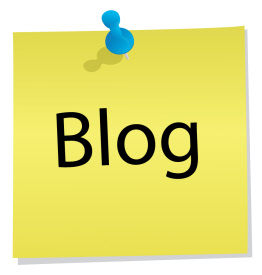 You can get thousands of photos for your content from all stock providers, exactly the same as you would for a normal website. Even if a blog image isn't going to complement your text much it will still enhance the visual appeal significantly. You can use the FreeStockImages Library or go through the free list of providers I've curated.
What are the Benefits?
Anybody that has ever logged on to the Internet will quickly notice the number of blogs that are out there. People that want their own website to stand out from the thousands of others find themselves frustrated and a little stressed on how they can do it. Keeping this in mind, have you considered adding photographs to your work?
When you use images you are improving the visual appeal of your post. When somebody is looking for something to read they are more likely to be attracted to content that features pictures, which will add colour and personality.
Images can help break up large blocks of text. It is easy for readers to become annoyed when they have to do a lot of reading with little breaks, and they might move on before finishing. When you want them to read the whole thing, throwing in pictures is a great tool for achieving that. Visitors to the blog will thank you for it and reward you with further visits down the road. This is something you have to keep in mind.
When you think that text is not enough, pictures can also aid when explaining something. If you are trying to teach people how to download a program, for example, it is not always enough to provide a list of steps. Some people are visual learners and need more to help them.
Many people use 'Google Images' when they want to find a particular photo of something. When you add pics to your own entries, chances are good that your work will show up in Google. This is another way to attract traffic.
It could be said that images can speak a thousand words. It is not enough to simply say something. When you put something visual in your post, everything will be explained to the fullest extent. When you claim that something looks nice, you need to add the proof for others to see.
Some bloggers do not bother with adding photos, or at least not good ones. You can distance yourself from them and stand out. Adding graphics shows that you care and that you want to be creative. With so much competition and more showing up daily, an owner should do what they can.
You may have a lot of competition, but that does not mean you should feel sad and give up without really trying. Adding pictures can do a lot to help you, as the information above can attest. Make sure that they are appropriate and fitted to your audience, however.