Some people are in a hurry and want lots of quality photos as quickly as they can to add to their database. So for you I've put together a bundle of 100 public domain photos which you can legally use for free.
They are all hi-resolution making this folder size quite large. As a result they need to be hosted on an external website because there is no way the hosting bandwidth here could stand up to the number of downloads.
Here is a small preview of 4 of the lovely images.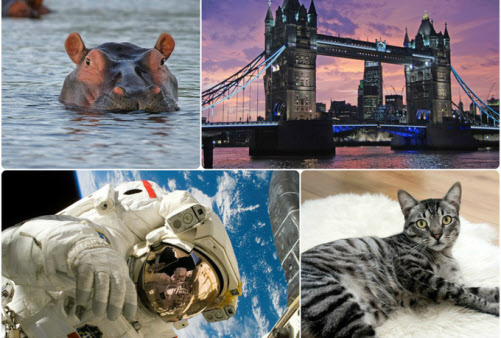 The subjects of the files vary quite a bit, with a variety of people, animals, objects and scenes in them. Thats been done that on purpose so there is a bit of everything. But you will love the photos, I took many hours to decide what to include in this package and love every one of them.
Thanks for downloading the file, any feedback is welcome. I may release future other bundles if people like this, but it takes quite a bit of time to put together and I get no financial reward from it, so it will only be done if the demand is decent. So if you would like future releases please contact me to let me know so I can add you to the list of those who want more bundles, that way I can gauge demand.